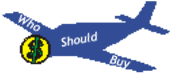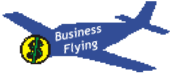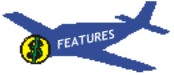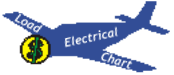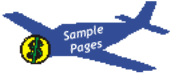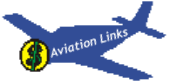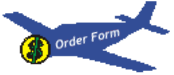 Contact
Piston Single Engine Aircraft
Piston Multiengine Aircraft
Turbine Engine Aircraft
The Aircraft Expense System can be used by sole owners, partnerships, S-corporations, Flying Clubs and FBO's. If you use your aircraft for any Business Flying, this book will help you get your full tax deductions.
In addition to tracking operating costs, the book also features:
The Aircraft Expense System does not replace any FAA required logbooks. It is a cost based accounting system with reminders for safety of flight, METAR / METAF decoding, cross indexing for Instrument, Avionics, Engine and Airframe repairs, tracking of AD's and SB's.

Contact Information
Company
Truthan Enterprises
Phone
(352) 245-1631
Postal address
8927 SE 70th Terrace
Ocala, FL 34472
Electronic mail
info@AircraftExpense.com

| Who Should Buy This | Business Flying | Features | Links |
Electrical Load Chart | Sample Pages | Order Form |